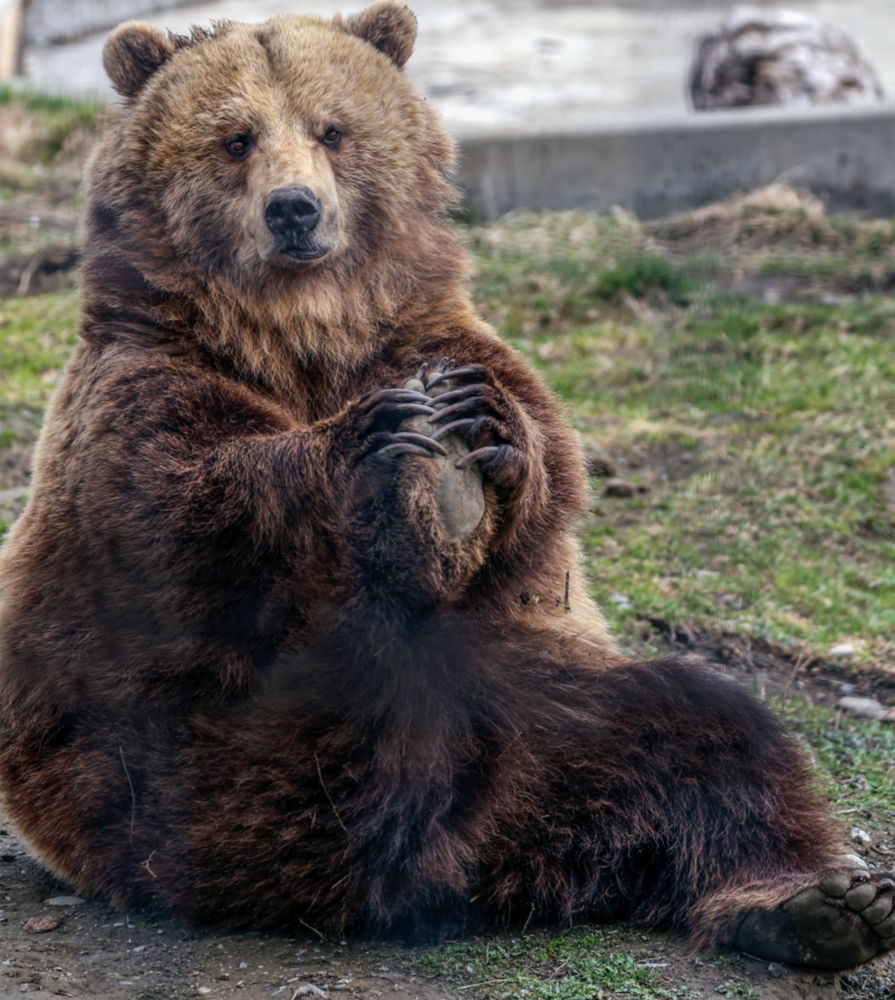 BC Wildlife Park to Host National Conference
Annual Conference of Accredited Zoos and Aquariums of Canada to be Held in Kamloops in October
BC Wildlife Park will host the annual conference of Accredited Zoos and Aquariums of Canada (CAZA) in October, a recognition for the park's hard work and achievements.
Hosting the conference in Kamloops is a feather in the hat for Kamloops and the dedicated staff and volunteers of BC Wildlife Park, says Executive Director Glenn Grant.
"We will have all the zoos and aquariums from across Canada here in October," said Glenn Grant. "Every year CAZA, our accrediting body, hosts an annual conference and for the first time in a long time we're going to do it in person and we're going to do it here in Kamloops. That's excellent news.
The conference will take place at the downtown Delta Hotel, with 125 delegates in attendance.
Last fall, the park was inspected by CAZA to maintain group membership.
The five-day inspection ensures BC Wildlife Park meets the highest animal care and veterinary standards, has appropriate facilities, and is on track to meet its education and conservation goals. .
"We claim we have the highest standards, but it's great to be able to back that up with the CAZA accreditation," Grant said.
Meanwhile, Grant said he hopes that with the easing of pandemic restrictions, all regular daytime activities and events will return.
Four days of egg and chocolate hunts are planned for children during the Easter long weekend (April 15 to April 18), while the Victoria Day long weekend in May (May 20 to May 23) is expected to see a live performer for the amphitheater.
Over the summer, August 20 will see the Okanagan-based Chris Buck Band and Canadian singer Bobby Wills co-headline an outdoor country music concert, while plans for the holiday long weekends Labor and Thanksgiving are still ongoing.
"It'll take us right back into Wildlights," Grant said of the popular annual event, which arrives in December. "It will be great to have a full and fun year of activities that we have missed since 2019."
Grant said a lot of work has been done to improve access to the park by opening up all roads and changing restrooms to full accessibility. Thanks to these efforts, the park was a finalist for the accessibility award at last week's BC Tourism and Hospitality Awards.
Going forward, Grant said expanding and upgrading grizzly bear habitat is on the to-do list.
"They are two emblematic animals [Knute and Dawson] who really should have a lot more space than they have right now, have better housing than they have right now," Grant said.
This means rearranging a few animals in the park, especially the raccoons – allowing the grizzly bear habitat to expand by another 50%, and also building a new holding area and building for them.
"It's important to do," Grant said. "We have to give them enough space to act like bears and have the best life we ​​can give them."
Grant noted that the park relies heavily on Kamloops residents to visit and spend money, as well as tourists.
"It's great that tourism is on its way back," he said. "There's a lot to be positive about."
Expect to see further improvements in the coming years as the park finalizes its five-year master plan, with plans to add a large indoor bug and insect area where the current Eco Gallery is located.
"Kids love bugs and bugs and we wanted to do something they could see 12 months out of the year," Grant said. "When it's hot, people want to go where it's hot; when it's cold, people want to come where it's warm.
For more information about the park, visit its website at bcwildlife.org.