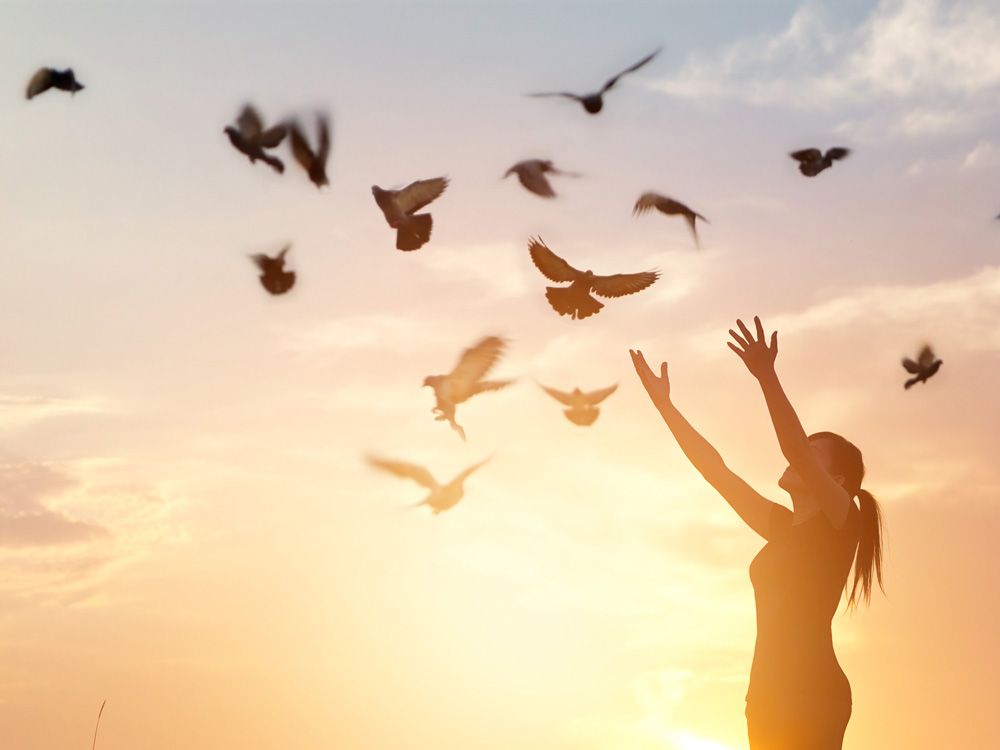 BIRDWATCH: A Visit to Canoe Meadow Wildlife Sanctuary
Content of the article
Last May, my wife Pat and I met friends in the Berkshires, Massachusetts. We stayed in the northwest corner of the state, near Gray Rock State Park, home to the tallest mountain peak in Massachusetts.
Content of the article
Our trips with these friends are generally nature and bird oriented, and this area had excellent birding sites, although we missed the best time for birding. One of those great birding spots was the Canoe Meadow Wildlife Sanctuary, located about a mile from the center of Pittsfield, the region's largest city.
This wildlife area covers 253 acres and has two miles of trails. There is a restored flowing creek, ponds, wooded areas and 6o acres of open land that are perfect for grassland birds. This area attracts many warblers, turtles, osprey, otters and the occasional black bear.
There are two trails that encompass different habitats, and both are very scenic.
The first is the Sacred Way trail; it's a 40-50 minute walk along the Housatonic River, past Oxbow Pond and Suckeht Creek, and back to the West Ponds entrance.
Content of the article
The second trail is the Wolfe Pine Trail, an easy 50-60 minute walk through leafy woods, along the edge of open fields and back along an old carriage road and through a shaded canopy of hemlock trees.
Canoe Meadows Wildlife Sanctuary hosts a wide variety of birds year-round. A checklist of the area can be found online showing over 300 species of birds that can frequent this reserve.
Although it takes 40-60 minutes to hike the trails, it can take hours to get a good look at one of these trails. To get the best birding opportunities, we decided to take two mornings so we could do both trails thoroughly.
On the Sacred Trail, my favorite, we were able to locate 40 species of birds in three hours.
On this trail, we located five species of warblers, including yellow warbler, common yellowthroat, chestnut-sided warbler, black and white warbler, and American redstart warbler.
Content of the article
Amazingly, there were six varieties of flycatchers, including the eastern phoebe, alder, willow, crested and eastern pewee, and eastern tyrant.
As for the songbirds on this trail, there were cardinals, blackbirds, red-eyed and chirping vireos, cedar waxwings, tufted chickadees, tree and barn swallows, and Baltimore orioles .
The Woodpecker family was well represented with sightings of Downy Woodpecker, Red-bellied Woodpecker and Northern Flicker.
Other notable birds include the house wren, veery, catbird, belted kingfisher, crows and crows, and red-headed vulture.
As usual, there were several common birds like red-winged blackbirds, grackles, black-capped chickadees, mallards, blue jays and goldfinches, song sparrows and others.
Content of the article
The next morning on the Pine Wolfe trail, we were able to add 11 species to our sanctuary list. These included Vesper and Swamp Sparrow, Olive-sided Flycatcher, Yellow-bellied Flycatcher, Pygmy Flycatcher, Bobolink, Broad-winged Hawk, Blue-headed Vireo, Chimney Swift and two other warblers Ovenbird and Pine Warbler.
In all, we were lucky enough to find 51 species of birds. A few weeks earlier, it wouldn't be inconceivable that this number would be close to 100 bird species among migratory ducks, other warblers and possible shorebirds.
Canoe Meadows Wildlife Sanctuary is operated by the Massachusetts Audubon Society and trails are open from 7 a.m. until dusk. There is no charge and there are no toilets. Please also note that at certain times of the year the sacred path may be flooded due to beaver activity.
Content of the article
Nevertheless, it is a great place for birdwatching and spending a morning or two!
On the local scene, the fall migration continues. You may now notice the increasing numbers of geese and sandhill cranes, as well as the early arrival of some rough-legged hawks returning from the north. You can also see several pockets of migrating songbirds and warblers. Many of these pockets will include several northern migrant warblers such as Cape May, Tennessee, Bay-breasted, and possibly Wilson's. The pockets will also contain vireos, rose-breasted cardinals and female tanagers.
Additionally, the sparrow population is becoming more active, with pockets of these birds being located in forested areas. These may include Chipping Sparrows, White-throated Sparrows, some Clay-colored Sparrows, and Lincoln's Sparrows. You may also see the arrival of a few white-crowned sparrows as they pass through our area as well as some early dark-eyed juncos.
Content of the article
Finally, shorebird migration is at its peak. If the Ottawa River stays low, you may find plenty of Semipalmated Plovers and Sandpipers, Black-bellied Plovers, Least and Stilt Sandpipers, possibly Dunlins, Ruddy Turnstones and, if you have the chance, from Hudsonian Godwits.
Returning on September 3, Marc Renault of Laurentian Valley informed me that he had three Brown Thrashers in his yard. This is the first sighting of these birds on his property in 25 years. These birds have slowly expanded their range and are doing well in our county.
On September 5, Allan Mills reported a variety of birds in his backyard, including his first Dark-eyed Junco, male and female American Redstarts, a Wilson's Warbler and a Yellow-bellied Woodpecker.
Content of the article
On September 6, Judy Schizkoske located a few semipalmated sandpipers and plovers, as well as a single solitary sandpiper on Île aux Allumettes.
Two days later, Dannette King photographed a tree outside Osceola with at least 16 red-headed vultures on it. Red-headed vultures like dead trees to perch on and dry their wings before taking flight.
Finally, on September 10, Harvey J. Smith located a juvenile Spotted Sandpiper at the Pembroke Marina. The marina is often a great place to watch shorebirds!
Please call me with your bird sightings at 613-735-4430 or email me at [email protected] For more information on upcoming nature events, I refer you to the Pembroke Ara Field Naturalists website or like us on Facebook.