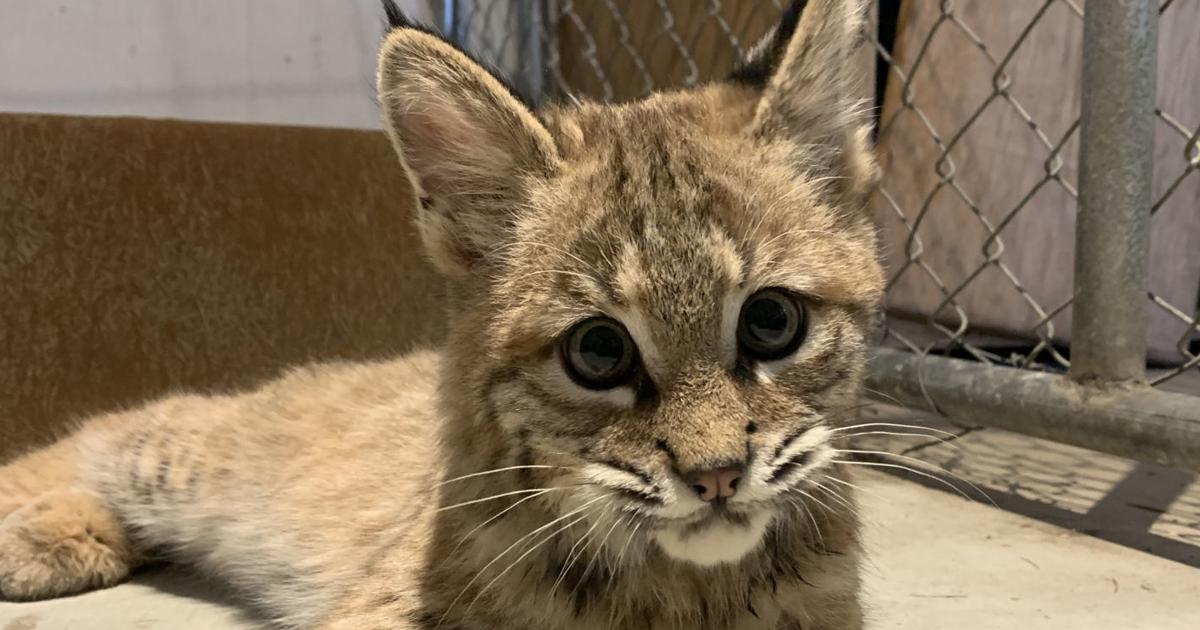 Bobcat kitten transferred from FWP to Red Lodge Wildlife Sanctuary under new law | State and Region
Billings Gazette

House Bill 305, sponsored by Rep. Seth Berglee, R-Joliet, made the transfer possible as it added facilities accredited by the American Sanctuary Association to the list of places that can obtain wildlife through state permission. . Previously, state law limited facilities to roadside menageries and zoos.
The bill passed the House 98-2 on third reading and the Senate 36-13.
"It's a big event," YWS executive director Gary Robson said in a press release. "Until Montana HB305 passed this year, Montana (Fish, Wildlife & Parks) was very limited where they could send non-releasable wildlife. Previously, many exemptions and special treatments were required to send FWP animals to the sanctuary. Now, accreditation by the American Sanctuary Association is recognized by state law, and transfers like this are easy.
A red-tailed hawk was also transferred to the sanctuary under the new law.
The male bobcat kitten, named Doug, must undergo a mandatory 30-day quarantine before being introduced to Bob, another bobcat already living at the Red Lodge facility. The two will end up living together.
Doug was transferred from Montana Wild Education Centera Helena-based facility operated by FWP to rehabilitate injured and abandoned wildlife, while providing educational programs to the public.
"This is exactly the type of situation the sanctuary is there for," Eden Wondra, YWS education manager, said in a press release. "While we are very sad that this has happened to him, we are delighted to welcome this lovely guy and give him the best life possible."
Testifying in support of the legislation, Robson said the change "will have a major impact on the welfare of unreleased wildlife" while also helping agencies like FWP. He cited one of the sanctuary's two black bears as an example of a similar wild animal that has lived in captivity since 1994, helping to educate thousands of visitors about living safely in bear country.
The Yellowstone Wildlife Sanctuary is planning a two-year expansion, Robson noted. The new law will help fill exhibits that already include animals as diverse as gray wolves, sandhill cranes and bison.
Bobcats (Lynx rufus) are the smallest members of the wild cat family found in Montana. When fully grown, they can measure around 4 feet long and 2 feet tall. They weigh 15 to 30 pounds, with males being larger than females. They have a short, square tail with tufts of dark hair on the tips of their ears.
Shy animals, they feed on small mammals such as mice as well as birds. Kittens are usually born in litters of three to four and can live for 10 to 15 years.
Wild cats lie across Montana and much of North America, demonstrating their adaptability to a variety of habitats.
Photos: Doug the bobcat kitten
Doug
Paint
Little Doug