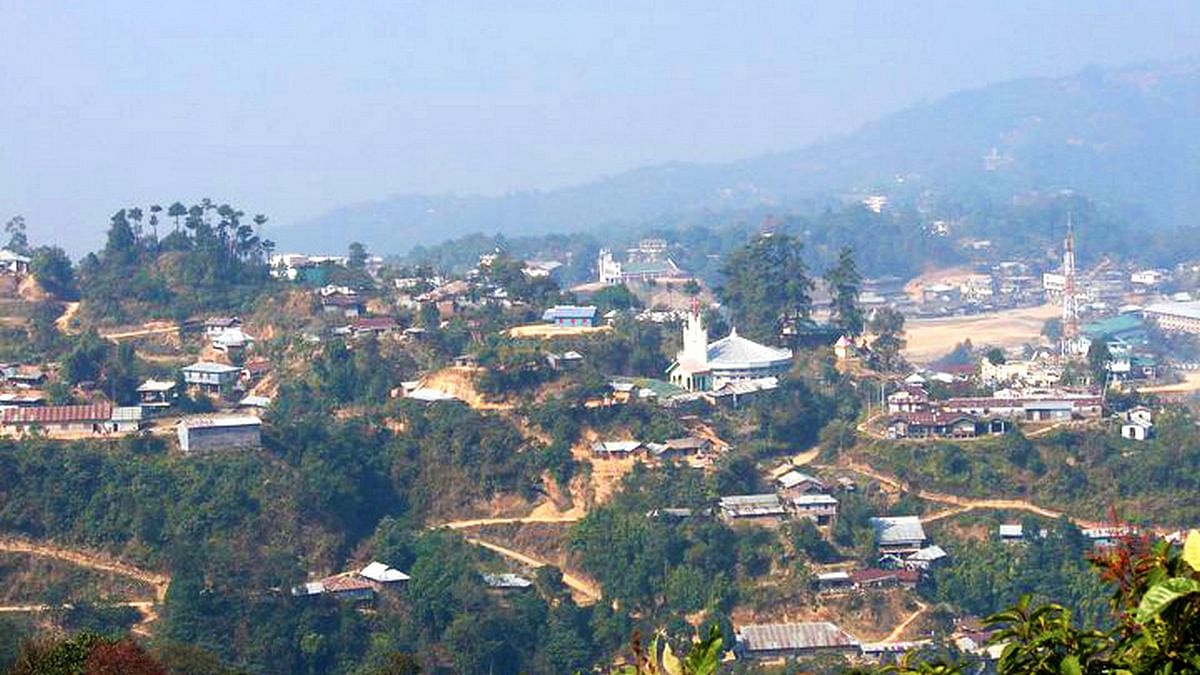 From widespread hunting to wildlife conservation – how Manipur district took a 180-degree turn
Text size:


New Delhi: A small group of nature lovers slowly change the impression of Tamenglong, a hilly district of Manipur, from a place notoriously known for widespread wildlife hunting to one that protects its animals and birds.
Tamenglong borders Assam and Nagaland, and is one of the more backward districts in Manipur. Almost 90 percent of the district is under forest cover and is part of the Indo-Myanmar biodiversity hotspot, reports Mongabay. Illegal hunting was rampant and the open sale of live and dead animals was widespread.
While Amur Falcons, the world's longest traveling raptors, were killed by the thousands a decade ago in the district, its conservation has now placed Tamenglong on the world map. Awareness campaigns led by local NGOs and government initiatives are behind this success. Two bylaws were recently passed in the district – a total ban on hunting these birds and the seizure of all household firearms between September and December when raptors visit the district.
"In the villages of Tamenglong, most households have guns. Hunting has been a way of life for them and it cannot be changed overnight. However, it is fantastic for a start to have a shutdown period of a few months when the hunt is stopped. It shows that there is a level of awareness, "said Suresh Kumar, a wildlife biologist working at the Wildlife Institute of India, Dehradun, cited by the report.
Likewise, Nehemiah Panmei, an honorary wildlife keeper from Tamenglong, tried to convince the villagers to set aside land for wildlife conservation as most of the forests in the district fall under community-owned areas.
Panmei launched an initiative in Azuram, a picturesque village about 26 km from the town of Tamenglong, where he convinced locals to set aside land for a community reserve forest.
"The killing of animals has completely stopped in our village. The villagers do not even cut the trees. Today, the Azuram Community Forest is home to a plethora of species such as monkeys, barking deer, serows, pangolins, wild boars, turtles as well as a variety of birds, "said Panmei .
Meanwhile, organizations like the Rainforest Club of Tamenglong, a wildlife conservation group, and Tamenglong Animals Home have raised awareness about conservation, treated injured animals and expressed concern over deforestation.
---
Read also : "Pick any one and whisper a prayer" – How the people of Nagaland help the needy by donating clothes
---
In the village of Nagaland, people are looking for "diamonds"
News of the discovery of "diamond-like" stones in Wanching village in the Mon district of Nagaland this week sparked a frenzy. Residents of the village and neighboring settlements began to dig large samples of the area in search of other glittering stones.
According to reports, a stone was found by one of the villagers of Wanching while he was cultivating the field on Wednesday, November 25.
"People started digging all over the place when four or five more such stones were found. Although there is coal in the area, the chances of these stones being diamonds are low as the stones were found too close to the surface, "said District Deputy Commissioner Thavaseelan K.
The government of Nagaland has, for its part, order an investigation into this incident. An order was issued by the director of the geology and mining department, S. Manen, that four geologists should investigate and "submit the situation report as soon as possible" on the alleged gemstone.
Assam youth drama in 'highly recommended' section of BBC list
A radio drama written by Subhasish Das of Assam, titled "The Annoying Tap Water", was recently listed in the 'Highly Recommended' section of the International Radio Essay Competition, 2020, by the BBC World Service and the British Council.
His play is among 13 others from around the world, including one by another Indian, Ketaki Sheth. Das also won the "Pamper Premium Care Campaign Saudi Arabia Awards Competition 2020". He also wrote a book titled Time Machine: Memories of the Eastern Plains.
"Stories are everywhere; hidden in every simplest corner of your home. Just look around and connect the dots. The miracle will unfold. So the irritating and annoying sound of the water tap leaking from my kitchen became the premise of the dramatic radio play – The Annoying Water Tap, "said Das. cited as told.
Mascot 'Goldy' to raise awareness of the right to vote in Assam
The Bongaigaon District Administration in Assam has launched an endangered Golden Langur mascot called "Goldy" to educate residents about their right to vote.
"The Golden Langur species is a pride for Bongaigaon and is found in the Kakoijana reserve forest in the district. Since this classified forest is going to be a sanctuary, we must conserve and save the species. Therefore, the species was chosen as a mascot to raise awareness of citizens' voting rights and its conservation, "said Deputy Commissioner MS Lakshmi Priya. cited as told.
District Election Officer Benu Mushahary said "Goldy" would inform people of their rights and duties regarding elections and also answer voters' questions online.
---
Read also : Meghalaya football fan clubs go beyond playing fields and provide aid in rural areas
---
Subscribe to our channels on Youtube & Telegram
Why the news media is in crisis and how to fix it
India is all the more in need of free, fair, uninhibited and questioning journalism as it is facing multiple crises.
But the news media are in a crisis of their own. There have been brutal layoffs and pay cuts. The best of journalism is shrinking, giving in to crass spectacle in prime time.
ThePrint employs the best young reporters, columnists and editors. Supporting journalism of this quality requires smart, thoughtful people like you to pay the price. Whether you live in India or abroad, you can do it here.
Support our journalism