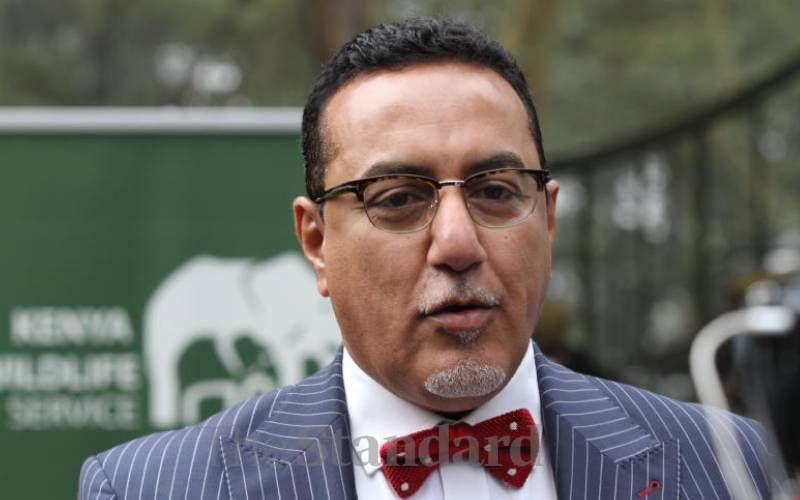 Kenya's Wildlife Conservation Achievements Hailed by Global Trust
Kenya's track record in wildlife conservation has been recognized by the International Fund for Animal Welfare (IFAW).
"Kenya is a leader in the approaches it has taken to conserve wildlife and the environment in general. There are so many good examples of efforts by the Kenyan authorities. A recent example is the recently released National Wildlife Census, "said Azzedine Downes, President and CEO of IFAW.
In an interview with Amboseli National Park, Downes said their involvement in efforts to lead sustainable nature conservation in Kenya may soon extend to Kenya's fragile marine ecosystem, which is not covered for the moment.
"There are many marine sanctuaries along the Kenyan coast and our presence there is something we would like to focus on," Downes said.
However, he did not specify when they hope to set up camp on the coast.
Dr James Isiche, regional director of IFAW, said the recently released results of the nationwide wildlife census are a good start for the country's wildlife conservation efforts. "If you don't have a baseline of what you have, then you won't be able to know exactly what you are losing," he said.
Additionally, he hailed the national census report as a laudable initiative as it will help conservationists know where wildlife is found and what particular places within the ecosystem.
"There have been a number of counting exercises like here in Amboseli and other areas like Tsavo and Mkomazi in Tanzania. However, not all wild animals live in protected areas. It is further encouraging to hear from the Kenyan government that there will be a national wildlife census every three years, "he said.
An official at the Olulugui Ololanashi Group ranch in Amboseli Ecosystem, Elijah Keen Naini, praised the efforts to conduct a national wildlife census, saying it would help in wildlife management and control against poaching.
According to the census released last week, the country has a total of 36,280 elephants, a 12% jump from figures recorded in 2014, when poaching was at its peak.
In March, the International Union for the Conservation of Nature (IUCN) warned that poaching and habitat destruction, especially due to the conversion of land for agriculture, was devastating elephant numbers in across Africa.
The African savanna elephant population has fallen by 60% over the past half century, resulting in their being reclassified as 'endangered' in the latest update of the IUCN 'red list' of species. threatened.
The state-funded investigation counted 1,739 rhinos, including two northern white rhinos, 897 critically endangered black rhinos and 840 southern white rhinos.
"Obtaining this level of information allows for better policy, better planning and better assessment of areas that require special attention in our interventions to maintain or improve our national conservation efforts," said Cabinet Secretary of Tourism, Najib Balala.