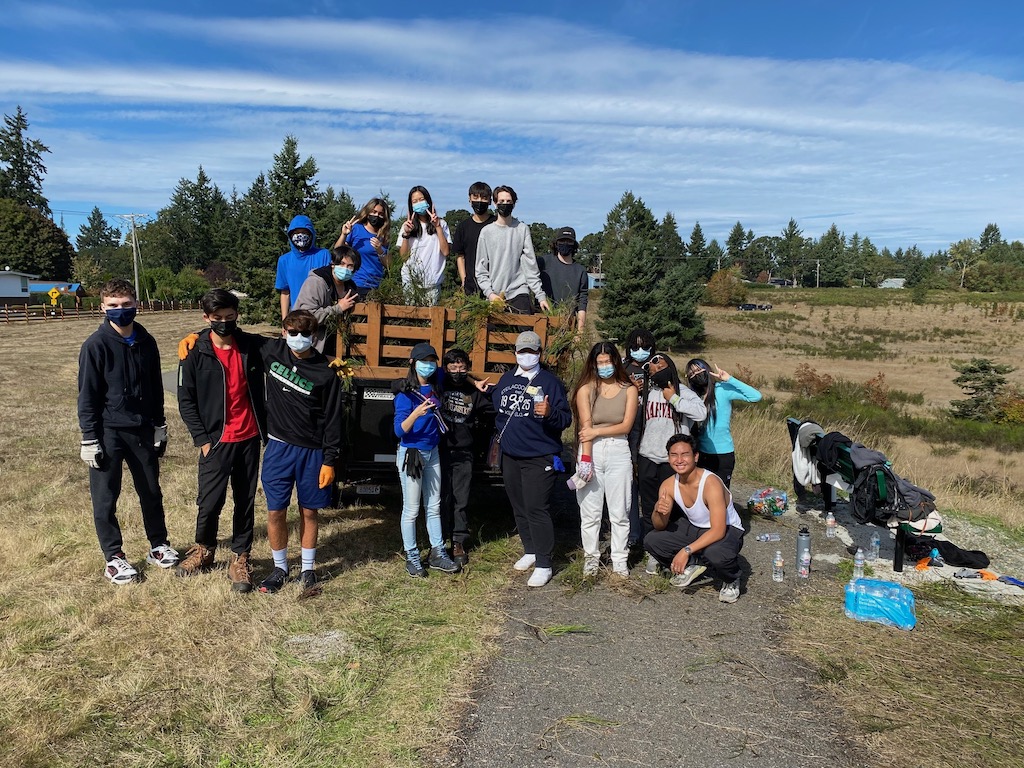 Local clubs clean up wildlife sanctuary – The Suburban Times
News from the Town of Lakewood.
LAKEWOOD, Washington – Over the weekend, Rotarians, Kiwanians, Lions, students and local residents rallied to clean up the South Puget Sound Wildlife Preserve. Volunteers helped by covering the graffiti, removing the Scotch Broom and installing benches.
A resident of Lakewood donated two benches in her father's name – he regularly walked the park with his dogs for over 20 years. Members of the Steilacoom High School Key Club have removed the Scotch Broom, ridding an entire hill of the invasive plant. Local Rotarians and Kiwanians covered graffiti and picked up trash. Ron Banner, superintendent of the Clover Park school district, cut down dead branches overhanging the walking trails.
The South Puget Sound Wildlife Area is owned by the Washington State Department of Fish and Wildlife. Alan Billingsley, a member of Clover Park Rotary, said the state had lost funds to preserve the area, so the club took the initiative to restore it.
We have groups here from two different clubs (Lakewood and Clover Park Rotary Clubs), we have Kiwanis here today, we have Lions here, we have the Interlaaken Gardening Club, we have students from Pierce College, students from Steilacoom High The school, and a whole bunch of people in general from the community.

They came to covet and care for this neighborhood, recognizing that it is one of Lakewood's gems in the middle of our town.

Alan Billingsley, Clover Park Rotary Club Member
The establishment has a long history. It was donated to the state by the Andrew Byrd family. The family were among the first settlers in the area. Clover Park Rotary now visits the area twice a year to help restore it. The club envisions a place where the community can walk and enjoy nature, and a place where students can see and study wildlife, including several endangered species.
Always generous with their time and labor, local service clubs picked up trash, grew produce for food banks, beautified public spaces, and contributed countless other ways to the community in the past year alone. Local service clubs are consistently proactive and committed to improving Lakewood.
The South Puget Sound Wildlife Area is a state-owned facility and is home to a variety of plants and wildlife. The facility is open to the public during the day – it's a beautiful place to walk and observe nature.