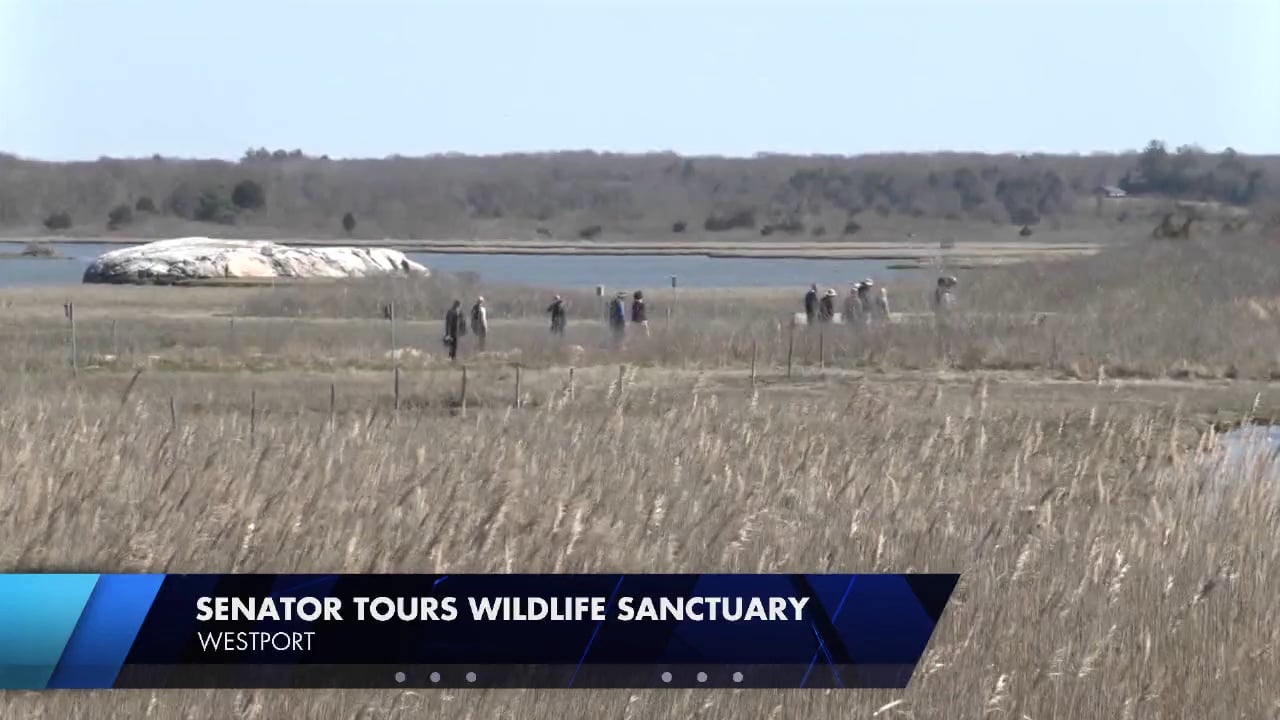 Massachusetts State Senator Visits Westport Wildlife Sanctuary to Learn About Climate Change Impacts
The senator is using the Earth Day visit to learn how public funding could help protect and restore coastal communities and landscapes.
From: Tim Studebaker
Facebook: @TStudebakerABC6
Twitter: @TStudebakerABC6
Email: [email protected]
WESTPORT, MASS. (WLNE) – Massachusetts State Senator Michael Rodrigues spent part of his Earth Day getting out and seeing for himself what needs to be done to protect and restore the coastal landscape at Allens Pond Wildlife Sanctuary in Westport.
Rodrigues said, "Coming to spend time with Audubon professionals to learn and hear what they are doing on this property is truly a living laboratory. We are studying the effects of climate change on the salt marsh.
The senator examines how public money can best be used to protect coastal communities, landscapes and wildlife from damage caused by rising sea levels and more frequent and powerful storm systems.
Rodrigues said: "What I hope to learn is that as we look at future investments of public money, where those investments would be best served and how we can get the best return on investment of those dollars. public?"
David O'Neill, president of Mass Audubon, said the organization hoped to show the senator the importance of using public funds to protect landscapes like this.
O'Neill said, "With these dollars we can protect water quality, we can deal with climate change, we can sequester more carbon, we can bring wildlife back to these areas."
The call to action goes beyond wildlife reserves.
O'Neill said, "The state has an opportunity with these ARPA funds to fund land protection, restoration of marsh systems, forest systems. They can create trails, they can invest in urban places like Fall River to create more green space for urban communities to experience nature.
© WLNE-TV / ABC6 2022