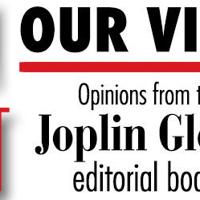 Our View: A New Model for Wildlife Conservation | Opinion
It's great to see bipartisanship erupt in Washington, DC. We put it along with the California condor and the whooping crane among the nation's endangered species.
Last week, U.S. Senators Roy Blunt, R-Mo., and Martin Heinrich, DN.M., testified before the Senate Environment and Public Works Committee on behalf of RAWA – the Environmental Recovery Act. fauna of America. It would provide $1.3 billion in annual funding for US wildlife, with money raised from fines levied as a result of enforcement actions against those who violate environmental regulations.
First, there was agreement on the issue, with both sides acknowledging that we are facing an extinction crisis. It's a victory. Second, both also recognized that the loss of biological diversity threatens our economies, our health and our environment.
Heinrich and Blunt also said there are 12,000 species in this country that need help, with Heinrich noting that despite some past success, too many species remain on the path to extinction. "We have a unique opportunity to change this paradigm and save thousands of species with a solution that matches the scale of the challenge," he said.
Blunt called what we're facing a "wildlife crisis" and noted the decline of species once common in Missouri, such as bobwhite quail.
Among the experts who testified was Collin O'Mara, president and CEO of the National Wildlife Federation, who said a third of animal and plant species face extinction unless this country finds a better place. protective model. He called RAWA a "game changer" and added, "It will have an immediate impact from backcountry to backyard."
Existing models prioritize species with federal protection once their existence is threatened or endangered, but that often comes late in the game and comes with its own set of problems.
"Imagine if the monarch butterfly ends up being listed. The impact on farms across the country is huge," O'Mara said.
Sara Parker Pauley, director of the Missouri Department of Conservation and former president of the Association of Fish and Wildlife Agencies, said wildlife investments have worked, pointing to waterfowl recovery, but the lack of investment means that other species – grassland birds, for example – could soon become extinct.
"The overall to-do list goes way beyond funding," she said, adding that a new 21st century funding model is needed, with a focus on keeping cash "out of the halls." emergency".
She also said states had developed federally mandated conservation plans, but there was no money to move those plans forward. "The problem is funding. Funding did not come with it. »
RAWA recognizes the severity of the wildlife crisis, the importance of private landowners, and that being proactive rather than reactive is a better way forward.
If there was a concern about the bill, it's that the funding source is unreliable, but what's important here is that lawmakers from both parties, led by Blunt and Heinrich , offer a better model that could be very promising.