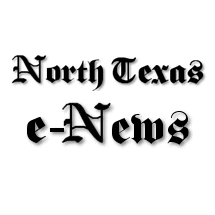 Spring Break Mini-Camps at Heard Natural Science Museum & Wildlife Sanctuary
Spend Spring Break Fun Near You
Collin County, Texas — Less than 10 miles from downtown McKinney and only 30 miles from the heart of Dallas, Heard Natural Science Museum & Wildlife Sanctuary is the perfect place for a day trip.
The Heard has shaded picnic facilities, 289 acres of diverse ecosystems traversed by miles of hiking trails, a variety of special programs and exhibits, and much more. Additionally, during Spring Break, we offer special programs for a variety of ages.
Mini-Camps
Mandatory pre-registration.
Each mini-camp explores a different topic, a sanctuary hike, a live (non-contact) animal visitor, and a take-home project. Participants should dress appropriately for the weather and wear closed shoes suitable for walking on uneven gravel. Participants may wish to bring water in a carrier. Pre-registration is required.
Kindergarten – 6th grade
March 8 – March 11; 9.30 a.m. – 12 p.m.
Tuesday, March 8 – Totally Turtles
Did you know that Texas is home to a variety of water and land turtles? Come learn more about these favorite reptiles by exploring topics like where they live, how fast they move, and whether they can take their shells off. Meet some of our educational turtles in person and search for wild turtles on our nature hike.
Wednesday, March 9 – Signs of Spring
As the coldest time of the year draws to a close, new life is sprouting everywhere. Come join us as we search for some of the signs of spring: budding new leaves and flowers, migrating birds, baby animals and more!
Thursday March 10 – CSI Nature
Hone your detective skills as we search for clues in nature, from tracks and droppings to chewed leaves and holes in bark. Next, we'll put together what we found to find out more about "who did it!"
Friday March 11 – Wetlands Day
Where do birds like ducks and cranes stop when migrating? Where do fish and frogs hatch and grow? Where do deer and raccoons get a drink? Join us on a hike through our wetlands and learn how important wetlands are not only for the plants and animals that live there, but also for all living things.