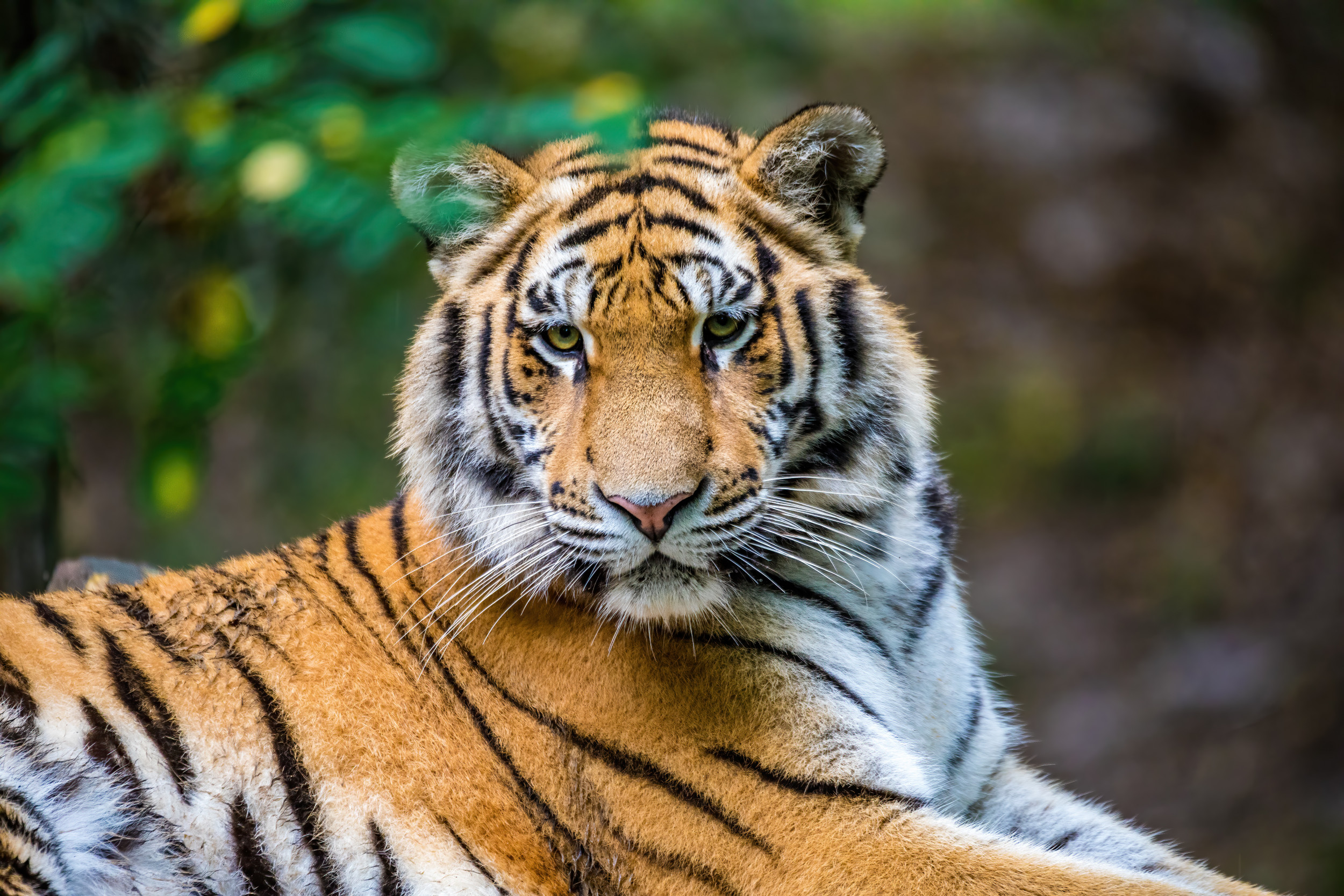 Tiger kills wildlife park worker and tiger after jumping fence
A South African wildlife park worker has died after being attacked by one of the park's tigers.
David Solomon, named Siphiwo Solomon in some reports, was a staff member at Seaview Predator Park near Port Elizabeth, South Africa.
In a statement posted on its Facebook page, the wildlife park said Salomon was attacked on Wednesday after a Siberian tiger named Jasper "jumped on the outer fence" of his enclosure and came out.
The park said the enclosure's electric fence was being repaired at the time. He said Solomon was walking in a passage between the pens when the incident occurred.
The statement read: "David attempted to climb the fence of another enclosure to safety and was removed from the fence by Jasper.
"We confirm that David obviously had bite marks, but it looks like Jasper broke David's neck when he pulled David from the fence."
The tiger then jumped off the outer fence of a nearby enclosure where two other Siberian tigers, Judah and Amber, were housed.
Seaview Predator Park said that Jasper then fought and killed Judah. Jasper and Amber were then reassured by a veterinarian so that Solomon and Judah could be recovered.
The statement read: "When the incident occurred, management immediately closed the park and assisted members of the public in the vicinity of the tiger enclosures to safely collect their belongings and exit the park.
"Members of the public at the restaurant were kept there until they could safely get back to their vehicles and exit the park.
"We are all one big family and the loss of David has left all of us heartbroken and traumatized, especially the staff and volunteers who were present when the incident occurred.
"David's presence, his jokes, his willingness to teach our young volunteers and his bubbling personality will be so missed and we extend our deepest condolences to his family and close friends. May his dear soul rest in peace. "
Solomon had worked in the park for about 15 years, according to the park, and had known the animals since they were small.
The park said there were no plans to destroy Jasper after the attack and that the incident was "fueled by hormones."
The tiger has since been returned to its enclosure with the functional electric fence. The park was closed Thursday.
Police spokeswoman Captain Sandra Janse van Rensburg said Kabega Park detectives were investigating the case, according to The South African outlet.