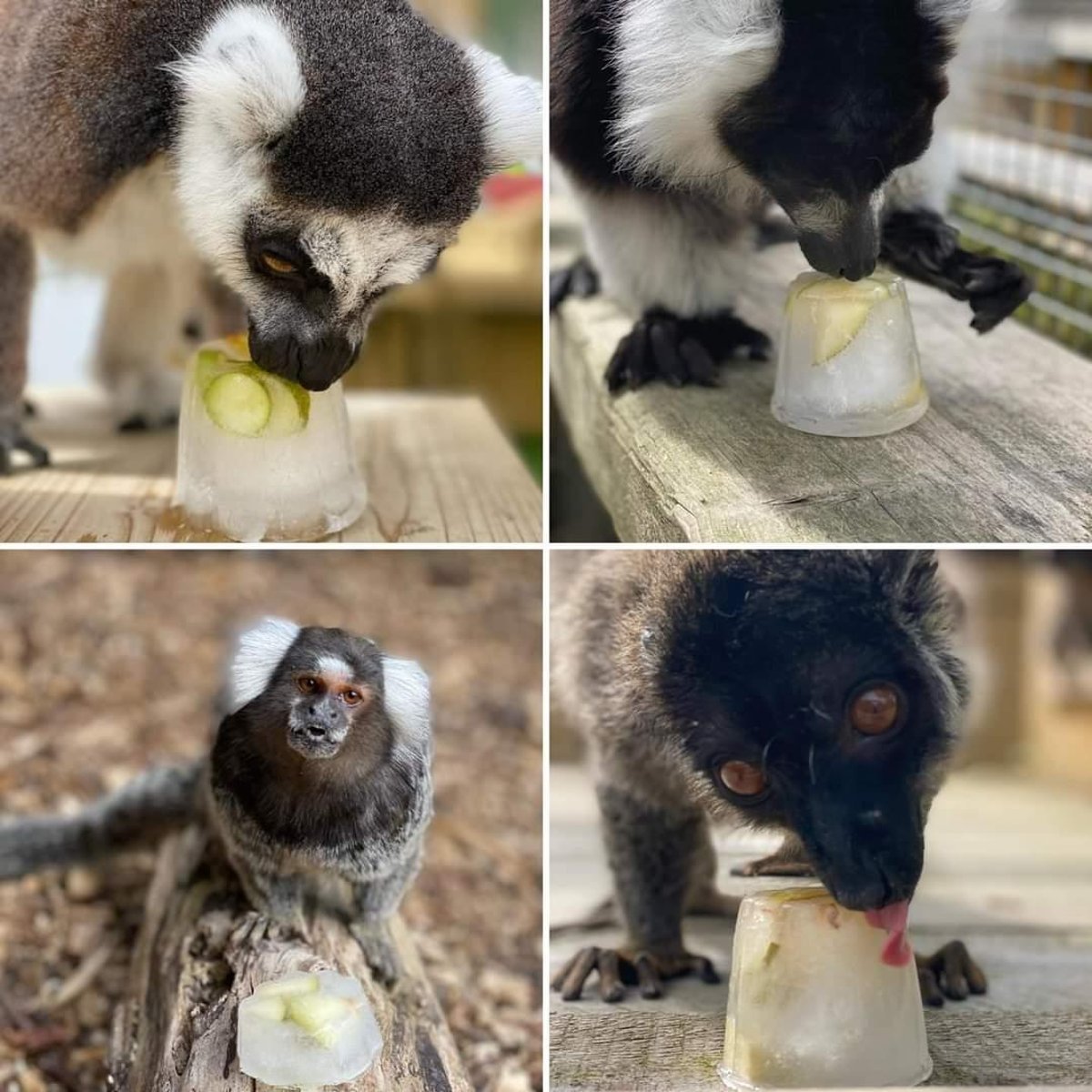 'Water your parrots': Top tips for staying cool at Lincolnshire Wildlife Park
Garden hoses have been connected around the Lincolnshire Wildlife Park and the enclosures are sprayed regularly throughout the day.
Baths have also been set up in enclosures where there are no natural ponds, fruit popsicles are ready and waiting and all the mammals in the park already have natural enclosures full of trees and natural ponds for refresh.
No animal is ever locked in or out and always have a choice of where they would like to be throughout the day, with the lights turned off inside, fans installed and thermometers constantly monitoring the temperature.
There is no way the staff will let them get overheated.
Assurances were given after supporters of the charity raised concerns about how the park would keep birds and animals cool.
Photos of the lemurs and marmosets eating fruit lollipops have been shared on social media, along with photos of Zuri the black leopard with an iced burlap sack, parrots taking a shower and meerkats rushing for drinks. apples.
Staff say this will continue and has always been part of the wardens' summer preparations for many years at the park.
CEO Steve Nichols said: 'It's not just animals and birds that we have to consider during these times, staff have to train in this heat to provide their care; they can't just go home to cool off or sit in the shade when their role is so important to animal welfare.
"Luckily we serve fresh whipped ice cream, so I think that helped a bit!"
Lincolnshire Wildlife Park at Dickonhill Road, Friskney, was founded in early 1997. The park also more recently launched the National Turtle Sanctuary in 2019, to provide long-term care for freshwater turtles and terrapins , often found in our waterways; now home to over 400 relocated turtles. The center is today recognized as one of the world leaders in the world of parrots and the largest collection of Bengal tigers in Europe. Over 100 species of parrot live in the sanctuary as well as many exotic animals rescued from the pet trade.