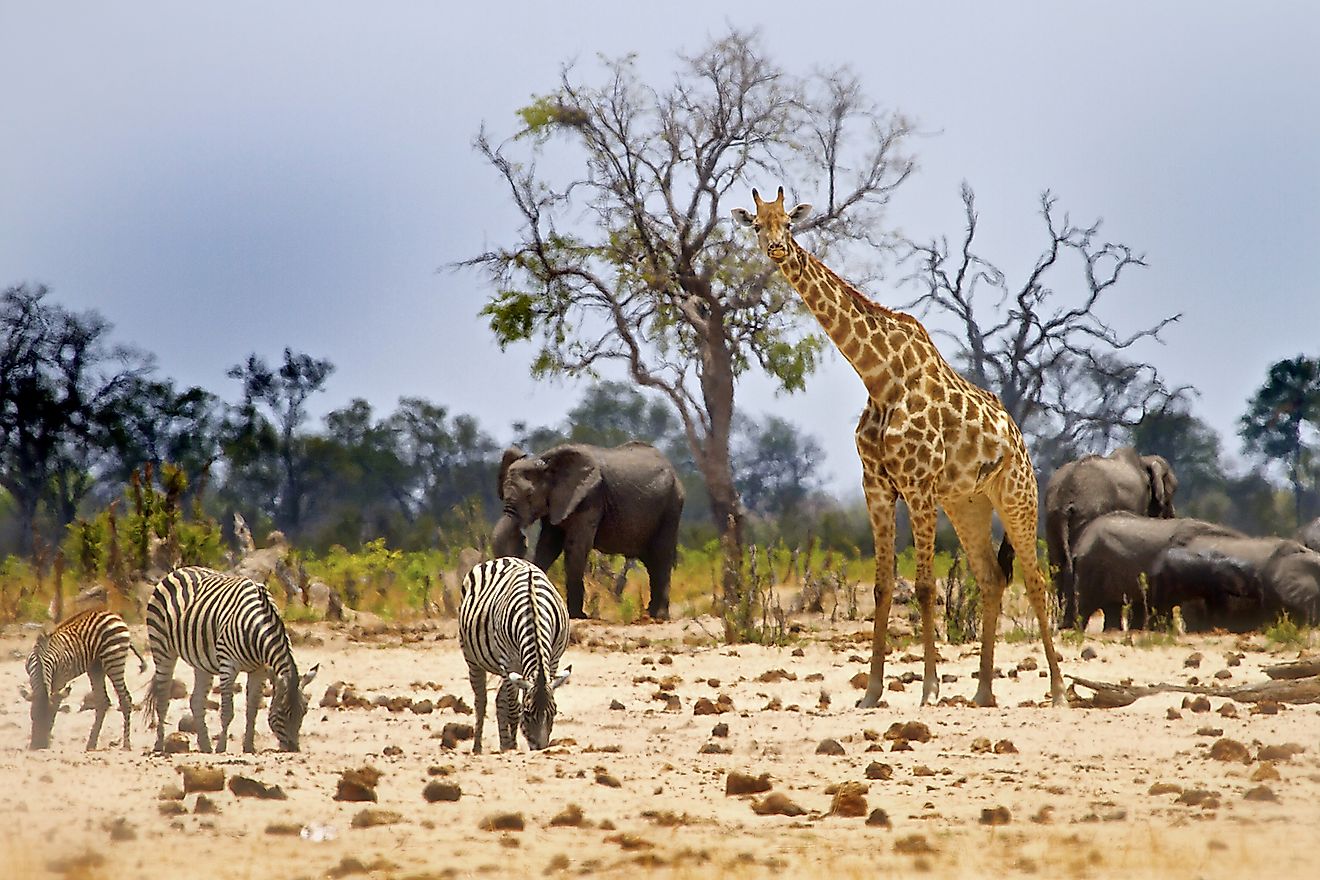 Which countries are the best for wildlife conservation?
Some countries are quite simply right. They understand that we do not own the world we live in and that we share the planet with other occupants. They know that wildlife conservation is not just an ethical discourse but a necessary step to ensure human survival. They are aware that our actions can endanger other species and push them to extinction. These will alter the balance of the ecosystem thus affecting our food sources, our habitat, and ultimately the survival of humanity.
A study from the University of Oxford Wildlife Conservation Research Unit in partnership with Panthera found that many wealthy countries do little to conserve wildlife. Among the 152 countries surveyed, the best-ranked countries are relatively less developed countries with a few developed countries like Norway and Canada included in the top 10.
If you'd like to know which countries are doing their part to protect wildlife, here's a look at the top 10 countries contributing the most to wildlife conservation among all other regions of the world based on scores on the Megafauna Conservation Index.
Rwanda
Rwanda, a landlocked country in Central Africa, is endowed with great biodiversity. The Albertine Rift which crosses the Nyungwe forest in Rwanda is home to many endemic species of mammals, amphibians and birds. Wildlife tourism contributes significantly to the Rwandan economy. As such, the country's government strives to protect wildlife for the benefit of the nation. The government of Rwanda plans to increase the number of protected areas in the country and conduct large-scale reforestation campaigns so that the country's forest cover increases by 10-20% by 2020.
Zambia
Zambia, with its 20 vast national parks and 34 game management areas, is home to diverse populations of wildlife living in and around its three rivers: the Kafue, Luangwa and Zambezi. Zambia's Wildlife Act No. 12 of 1998 was developed to closely control and manage national parks and effectively monitor wildlife ecosystems and biodiversity in these areas. The Zambia Wildlife Authority is responsible for protecting and managing wildlife sanctuaries and regulating human activities to ensure the survival of all animal species that inhabit them.
Canada
Canada is home to vast national parks, towering mountains and deep waters teeming with wildlife. Its many national parks are protected by law and are maintained by the government to ensure ecological integrity. Various groups of scientists and conservationists in Canada work tirelessly to protect the country's waters, lands and wildlife. There are many protected habitats spread across the different provinces of Canada. These provide refuge for animals like bears, bison, cougars and wolves among many other animals, where they can live and thrive.
Central African Republic (CAR)
Central Africa is home to a surprisingly diverse species of wildlife populations. The Central African Republic (CAR) is a landlocked nation that has 5 designated national parks, which are home to the bongo antelope, western lowland gorilla, central and eastern chimpanzees, and the mighty forest elephant. Its vast wildlife refuge called Chinko or Chinko Nature Reserve, which covers 5.9 million hectares, is protected by the police.
Norway
The only European country included in the top 10, Norway, is home to 44,000 species of animals living in the wild. His government is determined to protect all the animals in the country that his Nature Diversity Act, designates priority species which must be safeguarded, closely monitored and benefit from special protection. Norwegian Wildlife Law, on the other hand, protects all land mammals, birds, reptiles and amphibians on their land and water bodies.
Zimbabwe
In Zimbabwe, protecting its wildlife populations is a national priority. His government has assigned vast hunting reserves dedicated solely to wildlife. As such, the inhabitants were removed from the areas and hunting was banned to allow populations of wild animals to thrive there. In total, 13% of Zimbabwe's land is protected and managed by the Zimbabwe National Parks authority. They now have a total of nine recreation parks, ten national parks, four safari areas, three sanctuaries and four large botanical gardens.
Bhutan
While Bhutan is one of the smallest countries in the world, its efforts to protect wildlife are among the most important. Their constitution guarantees the protection of wildlife and its habitat, with laws stipulating that 60% of the land must remain under forest cover. On top of that, 51% of the country is protected. Today, a thriving population of black cranes, Bengal tigers and snow leopards, among other animals, live in its protected lands which cover an area of ​​5 million acres.
Tanzania
The largest country in its region, Tanzania is home to 1/5 of Africa's large mammals. They are dedicated to the protection of animals in the wild to such an extent that a third of this vast nation is protected. There is strict law enforcement in protected areas where entry and exit points are closely guarded. The use of wildlife resources is also closely monitored and communities around protected areas are supported so that they can manage natural resources and prevent human-animal conflict.
Namibia
Namibia is one of the few countries in the world that takes wildlife conservation seriously. It is the first country in Africa to include laws aimed at protecting the environment in its constitution. Communal conservatories have also been created to give the inhabitants of communal areas the power to manage their natural resources. The efforts quickly paid off, after a few years they were successful in restoring populations of cheetahs, lions, zebras and black rhinos and many other animal species living in their forests.
Botswana
According to Botswana Wildlife conservation group, the country has the highest conservation land ratios in Africa. More than 25 percent of its area is set aside for parks and other reserves to safeguard the country's natural heritage and protect its wildlife. As much as Botswana depends heavily on wildlife tourism, it does so in a sustainable manner by limiting the visitors it welcomes. Their efforts to save wildlife have proven successful in recent years, in fact their famous Chobe National Park with its four ecosystems has the most abundant concentration of wildlife in Africa.