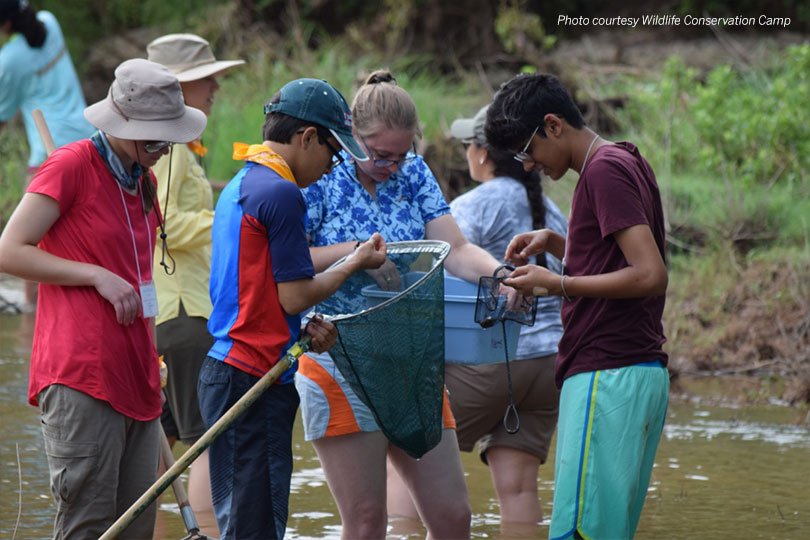 Wildlife conservation camp deadline is approaching
By Jessica Domel
Multimedia journalist
Teenagers in Texas who are interested in wildlife, the great outdoors and conservation only have days left to apply for this year's Wildlife Conservation Camp hosted by the Texas Chapter of the Wildlife Society.
"Wildlife Conservation Camp is a five-day summer camp focused on teaching students about nature, ecology and wildlife," said Bobby Allcorn, camp director and wildlife biologist for the department. of Texas Parks and Wildlife. "It started in 1993 and is organized by the Texas Chapter of the Wildlife Society through volunteer members seeking to try and educate our high school students about wildlife."
The camp will be held July 9-13 at Big Woods on the Trinity in the Tennessee Colony.
"We're really focused on introducing students to the natural world around them," Allcorn told Texas Farm Bureau Radio Network. "We do a lot of plant identification, try to find different wildlife species, and review wildlife trapping techniques."
The camp also covers hunting as a management tool, the use of firearms, and gun safety.
"We go into fishing as a management tool, talk a bit about the different ways to do it, and get a bit of experience fishing," Allcorn said.
The camp's natural resources, conservation and wildlife specialists also discuss inventory techniques, prescribed burns and habitat management.
"We try to expose young people to many aspects of wildlife and wildlife conservation in Texas," Allcorn said. "There are all kinds of different programs and different aspects that we will be happy to show campers.
The camp is for high school students, including seniors, who are interested in wildlife and habitat conservation and management or who wish to pursue a career in a wildlife or resource-related field. natural.
Students who have attended camp in the past are encouraged to apply to attend again.
"Each year we try to bring back a few of our campers from the previous year, if they are interested. They can learn a lot more and can also help new campers get to grips with what camp will be like," Allcorn said.
The cost is $350 and includes accommodation and meals. Scholarships are available. Students can also apply for funds from community organizations or sponsors.
Students must be nominated by a member of the Texas Chapter of the Wildlife Society, teacher, county extension worker, youth worker, natural resources professional, or county agricultural office.
Details are available here at Wildlifecamptx.org.
The new motorhome app is available here.
Prospective campers must submit their documents by Sunday May 1st.