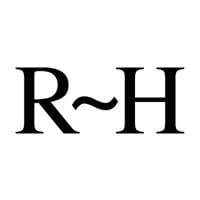 Wildlife conservation is good for the economy | Sports
Anyone who knows me personally or reads me professionally knows that I'm crazy about wild turkeys. I hunt them all over the country every spring and, in fact, started doing it again in the fall.
Traditionally, I hunt hard every fall in West Virginia for a week. It's a challenge that I know probably won't pass, but again, I'm crazy about turkeys and their tongues. In fact, I recently found myself in a nearby state hunting a fall flock of turkeys during the whitetail deer rut. My friend and avid bowhunter for trophies asked me if I was crazy and truth be told I saw several mature bucks hunting deer and never got my turkey tag punched . But still, the vocalization of an entire herd at dawn was well worth the cold temperatures and the price it took to witness it first hand.
The wild turkey and its conservation is a story that I know well, but, honestly, I never tire of reading. Scrolling through the news last week, I read a statement from Southwick Associates, a market research and economics firm specializing in the hunting, shooting, sport fishing and outdoor recreation market. , which has helped the private sector and natural resource agencies make better decisions for decades. , on two of my favorite subjects – the wild turkey and how hunters have played a vital role in its successful conservation.
In partnership with the US Fish and Wildlife Service's Wildlife and Sport Fish Restoration Program, Southwick recently released an economic report showing that successful restoration of wild turkey populations in New York State generated $4.6 billion in economic activity since 1985.
Wild turkeys are native to New York, but by the 1840s they had disappeared from the state along with much of their original range nationwide. In the 1950s, the New York Department of Environmental Conservation (NYDEC) began an extensive recovery program funded by grants from the US Fish and Wildlife Service Wildlife and Sportfish Restoration Program. This program uses excise taxes on firearms, ammunition and archery equipment to fund the conservation work of state fish and wildlife agencies across the country.
Using data from half a century of federal grants (1952-1985), Southwick Associates analyzed the impact of NYDEC's turkey conservation efforts on the state economy. A total of $11.5 million (in 2020 dollars) spent on restoring upland turkey and bird populations has restored turkey populations statewide.
New York's restored turkey population now has ecological, aesthetic and wildlife viewing values. It is scientifically managed, sustainable and supports regulated hunting opportunities for the public. Since New York City successfully concluded its translocation efforts that restored statewide turkey populations in 1985, turkey hunters have spent an average of $76.9 million annually. After taking into account additional expenses as hunter dollars trickle down to the economy, turkey hunting has generated an average of $128.7 million per year since 1985, and a total of 4, $6 billion in economic activity over the entire period.
"This effort to restore a native bird with funding from this partnership has demonstrated a huge current economic contribution," noted Rob Southwick. "Many Americans never see wild turkeys, but they still have a significant impact on state economies, even in urban areas. And it's not just the turkeys – these federal funds have helped restore deer, elk and waterfowl which also have huge economic impacts.
"Funding through the Pittman-Robertson Wildlife Restoration Program has clearly changed the face of wildlife conservation," said Mike Schiavone, Game Management Section Chief in NYSDEC's Wildlife Division. Wild turkey restoration in our state is uniquely tied to the dedicated funding that has been made available to restore and manage this popular game bird.
A one-page fact sheet showing how excise taxes paid by gun, archery and ammunition manufacturers have helped restore wild turkey populations across the country, by using New York State as an example, can be found at partnerwithpayer.org/resources/
If you have someone on your vacation shopping list who is interested in wildlife conservation, perhaps they might be interested in our MNR's Wildlife Calendar – featuring wonderful paintings of the native wildlife, important hunting and fishing dates, peak times of wildlife activity, and engaging articles. The 2022 West Virginia Wildlife Calendar is your guide to enjoying the mountain state's abundant natural resources. purchasing the calendar helps fund WVDNR's Wildlife Diversity Program, which protects threatened and endangered species and their habitats. For more information or to purchase a calendar, please visit wvdnr.gov/programs-publications/wildlife-calendar